Leading the Way in Full Service Project Delivery
Accent Construction Interiors Ltd is one of New Zealand's leading commercial fitout and construction companies.
We provide total contract, effective project delivery services from design to completion through:
Effective planning and organisation | Strong communication and teamwork | The highest quality workmanship | Proactive risk management and cost efficiency
Sticking to these principles has earned us a strong reputation in the marketplace,
and enabled us to consistently deliver above and beyond the expectations of our clients.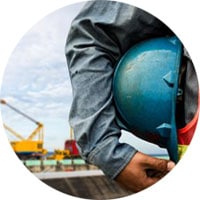 The foundation
Our goal is to consistently deliver above and beyond our clients' expectations.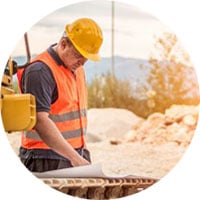 The core of our business
Each member of Accent Construction Interiors has been chosen for their skills and experience.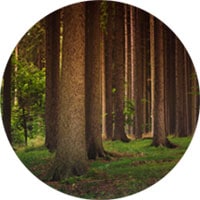 In everything we do
Accent Construction Interiors Ltd is one of the most experienced interior fit out firms in New Zealand.
OUR STORY
How we grew into the company we are today
Solid Beginnings
Maurice Scown founded the company as Accent Partitions Ltd, in 1985.  In those early days, the company's focus was on partitioning and commercial fitouts.  In 1993, Maurice established Auckland Construction Ltd with the goal of becoming more involved in the broader construction industry; then, in 1994, furthered that involvement by procuring the Welcome Construction Group.
In 1997, Accent Partitions itself became Accent Commercial Interiors Ltd to reflect its growing scope of works.
That portfolio of companies has continued to deliver across a vast spectrum of projects from its original commercial fitout roots, through retail, to commercial and industrial construction and multi-dwelling housing. Over time we have developed resilience and recognised the power of consistency—we are still a 100% New Zealand owned family company with Maurice remaining a strong contributor in the business.
Accent Construction Interiors Ltd Today
In 2012, we consolidated our various interests with new premises, a new logo, and a new company, Accent Construction Interiors Ltd.  In doing so it enabled us to simplify our offering under one umbrella, whilst streamlining our back office to drive greater efficiency.
Accent Construction Interiors Ltd:
Is made up of a team of highly experienced and qualified staff in all areas of the project management, construction and commercial fitout sector.
Has a fleet of vehicles including four trucks, three vans and multiple utes, ensuring effective delivery and ongoing servicing for all clients.
Resides in a head office and factory well-quipped with a diverse range of plant, tools and machinery, which are maintained and serviced regularly.
Services its projects from a core of in-house carpenters, erectors and labourers for greater resource control.
A Mix of Expertise, Experience and Curiosity
Our longevity has allowed us to retain a stable core of employees, a number of whom have been with us for many years. Through growth and development we have complemented that core with relevant industry expertise and youthful curiosity to deliver a dynamic mix of talent and capability for your project requirements.
Our people are the heart of our business and we look forward to introducing them to you soon.